31st Anniversary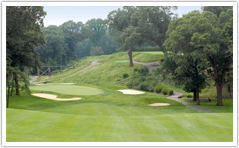 Plans are underway for the 31st Anniversary of the Manhasset Hall of Fame!
The Celebration will be held on May 2, 2019 at Plandome Country Club! If you haven't received an invitation but would like one - please feel free to contact us and we will get one out to you immediately!
ANNUAL INDUCTION DINNER
PLANDOME COUNTRY CLUB
THURSDAY May 2, 2019
All New Registrations will be gladly accepted on the day of the event.
Registration at the door.
2019 Manhasset Hall of Fame Inductees
Kyle Baugher
Julie Scherer
Mike Reddington
Charlie Caliendo
Dave Pietramala
Ashley Devins Mayer
Sponsorship
2019 Manhasset Lacrosse Hall of Fame is a Proud Sponsor of
Advocate for Lacrosse Events
Boys/Girls Lacrosse Trips
Lights on the Turf fields
One Love Foundation
Safety netting on Stadium Field
Scorer's Platform for Stadium Field
Subsidize additional Boys Varsity Coach
Subsidize Boys/Girls Gear
Turf Fields at Manhasset High School
The "Hall of Fame" is a Not-for-Profit organization created to promote, support and foster scholastic team lacrosse for male and female students in Manhasset, New York public school system, by raising funds for educational scholarships, athletic team travel and athletic equipment and supplies for male and female student participants in connection with team lacrosse athletic activities.